Even while Christmas can be the most wonderful and magical time of the year, there's nothing better than putting on a bikini or a beach short during these cold months of the year rather than having to wear a winter coat. Majority of the locations in the northern hemisphere start to experience wintery weather as December draws near and some people find the cold to be numbing, and getting away to the tropics is their very first priority. The good news is, there are plenty of winter destinations where this time of year means sunshine and liberating warmth.
Top Winter Sun Holiday Destinations 
Dubai, United Arab Emirates (Average winter temperature 19°C)
Nothing beats the desert's sweltering heat in the depths of winter and that makes it one of the best destinations. Almost anything is possible in this oasis in the desert, including swimming in the ocean, shopping at some of the most opulent boutiques in the world, dining at numerous Michelin-starred establishments, and even scaling the highest skyscraper in the world. Have a peek at Atlantis, The Palm, which is a reputable playground for people seeking to enjoy life's finer pleasures.
Male, Maldives (Average winter temperature: 27°C)
Midway through December, when the wet season finishes, is when the weather really starts to shine. Maldives is the ideal destination for Christmas and New Year's. Maldives is an ideal location for photography, and the beaches and diving are also of the highest caliber. The Maldives is one of the most idyllic places to visit, offering enthralling landscapes, comfortable temperatures, and the cool wind of the ocean, stunning coral reefs, and private accommodations.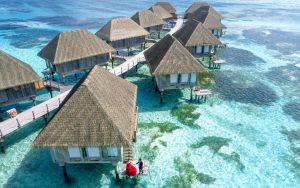 Bangkok, Thailand (Average winter temperature: 25°C)
Bangkok is a vibrant, interesting city with a rich history and culture. It is an intriguing place to explore and learn about Thai culture. From the seemingly chaotic traffic on the roadways to the leisurely long-tail boats along the river, this modern city is a melting pot of opposites. When it comes to accommodations, Bangkok must be among the least expensive cities in the world to treat oneself.
Mexico City, Mexico (Average winter temperature: 14°C)
Mexico City is a different location with lots of direct flights to and from the US that should be on your list of winter destinations. There are a ton of cultural attractions in Mexico City, including a ton of museums, amazing high-end and local market shopping, and some of the best restaurants in the entire world. Make Las Alcobas your base in the city. After a day of urban exploration, guests can unwind in the opulent hotel's quiet spa and opulent guest rooms.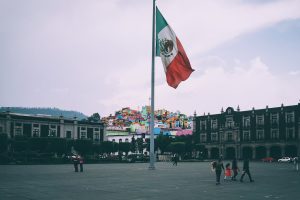 The Florida Keys, U.S.A. (Average winter temperature: 19.5°C)
Winter travelers have long used the Florida Keys as a haven from the bitterly cold conditions up north as their best destination for winter sun. This extensive island chain extends all the way from Key Largo to Key West, the southernmost point of the United States, including the renowned Mallory Square. Popular activities on the islands include fishing, snorkeling, paddle boarding, windsurfing, boating, relaxing on sand bars, indulging in tiki drinks, and feasting on fresh seafood. For every price range, there are beautiful boutique hotels, opulent resorts, vacation rentals, and everything in between.
Bora Bora, French Polynesia (Average winter temperature: 22°C)
Just to the northwest of Tahiti is the little island of Bora Bora, which is located in the enticing South Pacific. This stunning island is well known for its over-water bungalows, clear, tranquil waters, warm tropical environment all year round, and extraordinary capacity to promote complete relaxation and a continuous feeling of happiness as a perfect destination for winter.
Bali, Indonesia (Average winter temperature: 22°C)
In Bali, January is the coldest and wettest month of the year because it falls in the heart of the rainy season. In addition, the west coast's surfing is at its best this season (with the exception of Christmas and New Year's).  Even though you might have a few showers, they pass fast and won't significantly interfere with your activities.
Buenos Aires, Argentina (Average winter temperature: 19°C)
Argentina experiences its summer from December through February because its seasons are reversed from those found north of the equator. You'll adore the tango dancing, the vibrant La Boca neighborhood, the outdoor cafe scene in Buenos Aires, and the stunning architecture. Oh, and don't overlook the fantastic nightlife. Argentina is undoubtedly a warm-weather for this winter.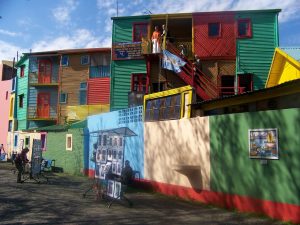 Unfortunately, the world has suffered a serious setback as a result of the more than two-year-long COVID-19 pandemic, which was followed by the Russian invasion of Ukraine. The cost of fuel increased as a result of the war which ultimately drove up the price of practically everything, and now there is a threat of worldwide inflation.
Holiday for winter amid inflation 
Traveling is one of the many things that inflation is delaying. Flights are being curtailed by airlines. Travel has become substantially more expensive. Costs for hotel and travel increased. These hikes can put off visitors. Almost every area of our plans, especially travel, is being impacted by inflation. Anyhow, inflation is here and it's wreaking havoc on travel budgets. But you're under no obligation to give up and accept loss. To start battling inflation, pull out your budget and examine your spending. Which areas of the budget have been the most difficult to manage? What expenses do you make that you could live without for a little while? Where have you been spending excessively?
Setting up price notifications on travel websites and mobile applications will allow you to monitor changes in flight and hotel rates. When making plans for a holiday, exercise caution and flexibility. Considering the days of the week you fly might also help you save money because weekday flights are less expensive than weekend ones. Traveling early for foreign flights could result in cost savings.
In order to save enough money and go on a holiday for winter amid inflation at the same time, think of every way you may save money and stick to a budget. It ultimately yields a win-win situation. But if you are still unable to afford a vacation and have to push the holidays further to another time and have no choice but to prevail among all the harsh winter storms and terrible winter blackouts we have listed out some tips on how you can overcome them too.
Here are some tips to beat the winter blackouts in UK
Power outages may be frightening, especially winter blackouts during the gloomy winter months. In case you are unable to travel to your preferred winter destinations, we've created a few helpful tips so that you can determine what to do when you're experiencing a power outage, and be ready for the next one.
Stay safely lit – Make sure you have a torch with fresh batteries in a location that is convenient for you to access.
Charge your mobile – Always have a fully charged mobile phone on hand so that you may contact friends, family, or our Priority Services team in the event of a power outage for assistance and support.
Keep Warm – Boil some water and keep it in a thermos flask if you have been given advance notice that the electricity will be switched off. If it becomes too cold, you can use it to create hot beverages or fill a hot water bottle.
Make a power cut survival kit – It's also a good idea to have flashlights, extra batteries, and a mobile phone backup charger during the winter blackouts. If you can't use your phone, you might even think about investing in a battery-operated radio to stay up to current on local news. Additionally, store a supply of essential food that you can prepare without electricity in your pantry.
Check with your neighbors – If there is a blackout, you might also want to drop in on them to make sure they don't want any immediate assistance.
Get in touch with the network distributor – Simply dial 105 from your cell or landline to discover the distributor for your neighborhood, report a power outage, or seek guidance.